Highlights from the Collection:
Account from Edfu relating to the construction of the pronaos
The Papyrus Carlsberg Collection houses the two longest extant Demotic accounts. The papyri, which are assumed to have been found together, were still rolled tight when they were purchased.

The shorter of the two, Papyrus Carlsberg 409, is nearly nine metres long and preserves an account from the wine magazines of the temple of Horus in Edfu. The account, part of which relates to the construction of the pronaos, provides detailed information on the delivery and distribution of wine in the 39th regnal year of Ptolemy VIII Euergetes II, i.e. 132/131 BC.

The longer companion, Papyrus Carlsberg 410, remains unpublished.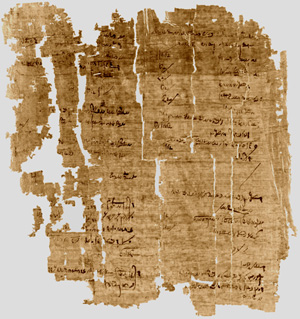 Two columns from P. Carlsberg 409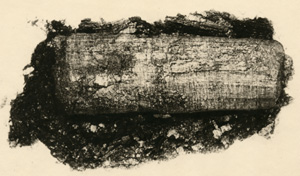 P. Carlsberg 409 before it was unrolled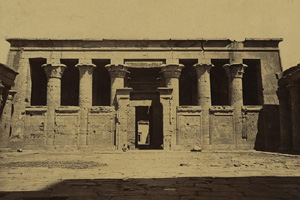 The pronaos at the temple of Horus in Edfu